Rethinking Impostor Syndrome™ 
Coach Training
Bring a transformational and proven framework to address impostor syndrome based on four decades of work by the world's leading expert.
Millions of people around the world – regardless of gender — secretly worry they're not as smart or talented or qualified as other people "think" they are.
Interest in impostor "syndrome" in online and traditional media, corporate settings, at universities, and elsewhere is soaring across the globe.
With that comes the growing need to more clearly understand both the contextual factors driving this form of needless self-doubt — as well as the lived experience of those who face it.
As a coach, counselor, mentor, or external* HR or DE&I consultant you wonder how to help your clients:
Accurately identify impostor syndrome
Know the difference between impostor syndrome and low self-esteem
Understand the source(s) of impostor syndrome
When you experience impostor syndrome yourself?
Recognize behaviors associated with impostor syndrome
Access concrete, immediately usable tools that help them feel as bright and capable as they really are
Become free from impostor syndrome so they can achieve their goals with less unnecessary stress
The term impostor phenomenon (more commonly referred to as impostor syndrome) was first coined in 1978 by clinical psychologists Pauline Clance and Suzanne Ime. It describes a pattern of negating evidence of one's skills, talents, and accomplishments and experiencing a persistent fear of being exposed as a fraud. Left unaddressed, this fear can lead to needless self-doubt, overwhelming anxiety and for some, depression.
Impostor syndrome isn't just an "interesting self-help topic." Impostor feelings lead to behaviors. Chronic procrastination, underperforming, over working, self-sabotage and other behaviors associated with impostor syndrome come at a high cost — personally and professionally. What's more it prevents individuals from realizing their ideal selves.
THE SOLUTION
Impostor syndrome is a multi-faceted and often highly nuanced experience. Our transformational Rethinking Impostor Syndrome™ coach training program offers coaches, mentors, counselors, and external HR and/or DE&I consultants a proven methodology based on four decades of work by the world's foremost impostor syndrome expert, Dr. Valerie Young.
Led by Dr. Young and Dr. Angela Dash, this training provides an in-depth understanding of impostor syndrome as well as the tools that have been used with a broad cross-section of people working in a wide range of occupations and levels.
This 100% virtual, 30-hour course offers 13 Core Competencies and 17 Resource Development Continuing Coaching Education (CCE) hours from the International Coaching Federation.
Course Format
This five (5) session blended learning program includes:
15 hours of LIVE ONLINE synchronous training with recordings of live sessions available for anyone unable to join us live from 12-3pm Eastern
Plus 15 hours of ON DEMAND asynchronous pre-and post-session self-study and practice with scheduled deadlines
Introduction and Background
JAN 30
Welcome and Introductions
Course Requirements
Evolution of Impostor Syndrome Research
Coaching and Impostor Syndrome
Sources and Patterns
JAN 31
Creating a Supportive Environment for Clients to Share Freely
Listening for the Context of Client's Impostor Feelings
Noticing Trends in Client's Impostor Thinking, Feelings, and Behavior
Impostor Solutions
FEB 13
Acknowledging and Supporting Client's Feelings
Evoking Client's Awareness About their Current way of Thinking, Feeling, and Behaving
Helping Clients Identify New Ways of Thinking, Feeling, and Behaving
Respecting Client Autonomy
Critical Reflection
FEB 14
Exploration of Popular Points of View
Exploration of Case Studies
Becoming a Rethinking Impostor SyndromeTM Coach
MAR 13
Reflect on New Learning and Insights
Four Phases of a Coaching Engagement
Positioning Yourself as a RIS Coach
Participants who complete this entire training will receive an Impostor Syndrome Institute Rethinking Impostor Syndrome™ Coach Practitioner digital badge and letter of completion.
Students who are pursuing an Impostor Syndrome Institute Rethinking Impostor Syndrome™ Coach Practitioner letter of completion and badge will be required by April 13, 2023 to:
watch any missed live session recordings
complete all outside assignments such as journal assignments and quizzes
participate in four (4) 75-minute peer coaching practice sessions (details below) outside of live training
Self-Directed Peer Coaching Practice
Self-directed peer coaching practice groups will be assigned at the start of the course out of the cohort of participants.
Each group will meet independently four (4) times for a total of five (5) hours, to practice coaching outside of class to increase the transfer of learning.
Groups will self-organize to meet as follows:
1 practice session x 1.25 hours between Sessions Two and Three
3 practice sessions x 1.25 hours between Sessions Four and Five
Participants will receive a guide for their peer coaching practice group to follow for each of the four (4) independent practice sessions. Participants will also submit a reflective journal of their learning experience, at the completion of each.
How will peer coaching practice groups be assigned? At the start of the training program, participants will be surveyed for their best time of day to meet outside of class and will be matched with peers based on similar times of availability.
Is the peer coaching practice required? Participating in the self-directed peer coaching practice is a requirement of the training course. Each participant's commitment to meeting with their assigned peer group is important to each person's development journey.
As a result of this training you will:
Develop a critical lens to understand this highly nuanced topic on a deeper level
Know how impostor syndrome is influenced by family messaging, situational, occupational, and organizational dynamics
Understand factors related to diversity, equity, and belonging
Better understand your client's context and lived experience
Discern themes and patterns related to impostor syndrome
Facilitate greater client insight into the sources of their impostor feelings and a way forward to close their confidence gap
Have a proven way to close the confidence gap with your clients
Expand your practice reach with an additional level of credibility and confidence around a high-demand area of growth
Become an indispensable resource to millions of people worldwide
What Other Students Say About Impostor Syndrome Institute Training Programs
While the Rethinking Impostor Syndrome™ approach has been used for nearly 40 years with over 500,000 people worldwide, it's not often we train other coaches on our framework.
But this is certainly not Impostor Syndrome Institute's first training — so find out what previous trainees have said about their experience with our programs:
"Learning about Imposter Syndrome from the world's leading authority, Dr. Valerie Young, was both an honor and privilege. I now have new possibilities for my current and future clients in supporting them in becoming the best version of themselves."
"World class content."
"Save yourself time and speed up the credibility building process."
"You'll hear firsthand from Valerie the thought process and philosophy she used to develop the content."
"In a matter of days, you gain the ability to bring a transformational and proven program to address impostor syndrome in the workplace and equip professionals so they're no longer held back by those impostor syndrome feelings."
"Spending time with Valerie and being able to draw on her amazing knowledge and expertise was amazing."
"Really embedded the key concepts of Imposter Syndrome which can be convoluted out there on the internet."
"Engage with an authority in the field and access 30+ years of research and experience."
"This is a must if you want to take the lead in normalizing impostor syndrome."
"This is a must if you want to take the lead in normalizing impostor syndrome."
"You'll get everything you need to share this important information with others."
Your Instructors
Dr. Valerie Young, award-winning author and co-founder of Impostor Syndrome Institute and Dr. Angela Dash, Professional Certified Coach and Rethinking Impostor Syndrome™ Associate will expertly guide your understanding of how to coach on what is a highly nuanced topic.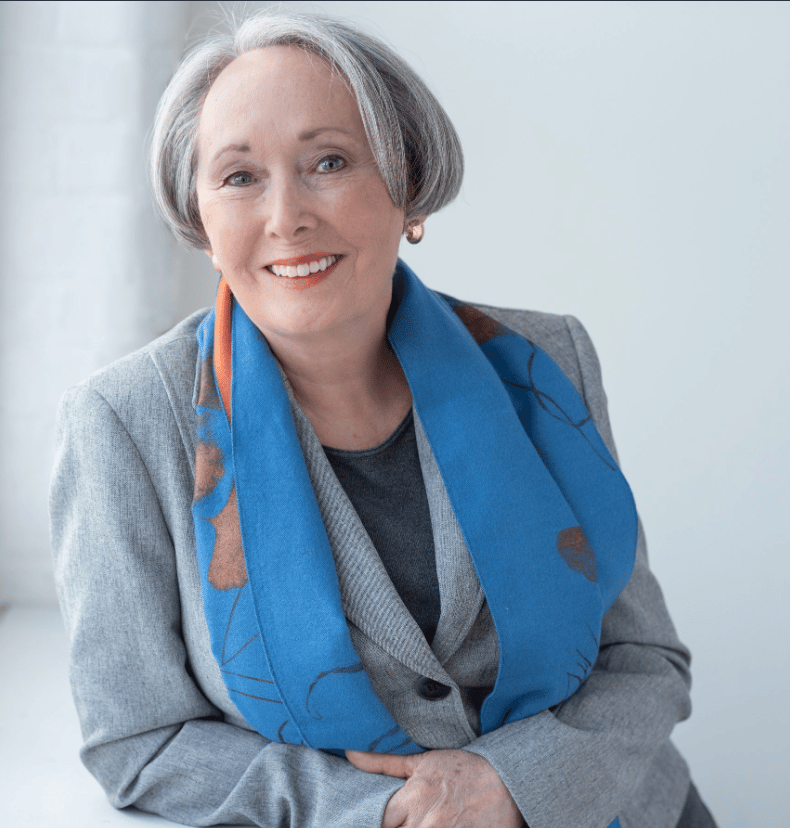 About Dr. Valerie Young
Widely considered the world's foremost expert on impostor syndrome, Dr. Valerie Young is uniquely qualified to help organizations, workshop facilitators, coaches, and individuals to stamp out impostor syndrome.
Since 1982, she has delivered her Rethinking Impostor Syndrome™ program to hundreds of major corporations and universities around the world.
Research Coupled With Extensive Real-World Experience

Valerie earned her doctoral degree in education from the University of Massachusetts, Amherst in 1982. Her research sought to understand why so many bright, capable women (including herself) felt like frauds.
Then (as now), most impostor phenomenon research is done with university students.
Instead, Valerie chose as her subjects professional women — a majority women of color. (Notably, the core solutions from these original findings have since proved useful for anyone experiencing impostor feelings.)
And unlike psychologists and academics who offer largely therapeutic solutions to impostor feelings, Valerie used her training as well as her findings to create educational solutions to impostor syndrome.
Taking impostor feelings out of the realm of therapy and creating educational solutions has proved tremendously effective.
Women reported asking for— and getting – raises
Corporate execs who had participated in a workshop as students told of being so transformed that years later they asked Valerie to address their employees
Writers who had played small for years became prolific
People who had lacked the confidence to start or grow a business suddenly found the courage to go for it
One physician who practices in a heavily male-dominated specialty even reported taking on more complicated surgeries
Since then, Valerie's proven approach to tackling impostor syndrome have come from many sources. These include her:
7 years working in Fortune 200 company — five in management
25 years as the founder and "dreamer in residence" of an online business helping people take the leap from having a boss to being their own boss
extensive experience speaking to students, faculty, and staff at over 100 colleges and universities including Harvard, MIT, Yale, Stanford, Oxford, and Okinawa Institute of Science and Technology
insight into how impostor feelings show up in audiences as diverse as NASA, McDonald's, the National Cancer Institute, and Valerie's personal favorite the highly diverse and stereotype-shattering, Romance Writers of America
in-the-trenches experience leading workshops for over half a million executives, managers, and professionals in a wide range of sectors and occupations including:

Manufacturing
Pro Sports
Medicine
Restaurant
Energy
Pharmaceutical
Trucking/transportation
Accounting
Financial services
Consulting
Food & Beverage
Technology/software
Automotive
Government
Early Pioneer of Diversity, Equity & Inclusion TRAINING
Valerie admits it took her a long time to finish her dissertation.
One reason (besides the chronic procrastination plaguing most all grad students) was the five years (1979 to 1984) she spent as the Founding Coordinator of what was then known as the Social Issues in Education program (now Social Justice Education/UMass, Amherst).
The program was largely driven by Founding Director and professor Bailey Jackson's work on racial group identity and oppression theory and informed by Judith Katz, Jim Edler, Bob Moore and others groundbreaking work on racism awareness training for whites.
Working with Dr. Jackson, Valerie and fellow doctoral candidates designed and delivered 1 credit workskops on sexism, racism, anti-semitism, classism, homophobia/heterosexism, and ablism.
Being on the forefront of helping create what only decades later would become the early forerunner of today's diversity training, made Valerie a mapmaker.
But it is her continued commitment to addressing the intersection between impostor syndrome and DE&I that continues to set Valerie and her solutions apart today.
First to Recognize Organizational Causes — and Costs of Impostor Syndrome
Psychology professor Pauline Clance and clinical psychologist Suzanne Imes were the first to name the impostor phenomenon.
That was 1978.
Since then researchers — most of whom are themselves psychologists — have framed the phenomenon primarily in individual terms.
Here again, Valerie broke new ground with her 1986 cover Executive Female magazine cover article on the organizational causes — and costs — of impostor syndrome.
Literally Wrote the Book on Women and Impostor Syndrome
Valerie's groundbreaking book, The Secret Thoughts of Successful Women: Why Capable People Suffer from Impostor Syndrome has been reprinted in six languages.
Valerie is a mapmaker. Providing guidelines for discovering our individual penchants for making unsound judgments about our competence and for dealing with inevitable failures, mistakes, and criticisms. I recommend her book to all my clients and students who suffer with impostor feelings.
– Suzanne Imes, PHD, Co-Discoverer of Impostor Phenomenon
About Dr. Angela Dash
Dr. Angela Dash is an executive and professional coach with 23 years of leadership experience. She works with individuals and organizations from diverse industries and geographical locations not only as a coach, but a group facilitator, trainer and organizational ombuds. In addition to being a licensed associate of the Rethinking Impostor Syndrome™ program and a member of our coach training faculty, Angela also serves as an adjunct faculty at New York University in the Department of Human Capital Management.
Her mission is to support others in learning, growth, and intentional change — particularly change that collectively, will help to change the world through changed minds, changed hearts, and changed patterns of behaviors.
Leveraging compassion and provoking thought-partnership, she both supports and challenges individuals and organizations in strengthening their relationships and setting the course in times of conflict, change, and opportunity. Working with her, clients become more self-aware, can fully explore their interests and needs, and are able to create both the vision and the plan forward to leverage their strengths to clear a path for their future and their ideal selves.
Known to be an evoker of greatness, she can recognize your greatness, even before you do, and she supports others in discovering their greatness for themselves. She also believes that no one and no community should be without the resources and compassionate support to grow and develop in a personally meaningful way. Whether a C-suite leader or someone with a criminal history, she believes that we all have a story to honor, a vision to manifest, greatness to surface, strengths to leverage, conflict to manage, and growth work to do!
Angela has a PhD in Conflict Analysis and Resolution with a concentration in organizations, schools, and healthcare. Her dissertation research was on The Lived Experience of Witnessing Bullying in the Workplace: A Transcendental Phenomenological Study. She is also a Professional Certified Coach with the International Coaching Federation and is certified as a senior human resources professional through the Society for Human Resources Management (SHRM-SCP) and the Human Resources Certification Institute (SPHR) and an alumna of Spelman College.
LIVE Class Dates: January 30 through March 13, 2023
LIVE ONLINE training dates with Dr. Valerie Young and Dr. Angela Dash
NOTE: Pre-work to be completed before every session
MONDAY, JANUARY 30
12-3pm Eastern Standard
TUESDAY, JANUARY 31
12-3pm Eastern Standard
MONDAY, FEBRUARY 13
12-3pm Eastern Standard
TUESDAY, FEBRUARY 14
12-3pm Eastern Standard
TUESDAY, MARCH 13
12-3pm Eastern Standard
Five (5) Monthly Payments of $499 USD
one (1) Payment of $2295 USD
* The content in this program may not be copied, reproduced, reverse engineered, integrated, repurposed or "repackaged" into any imitation programs or programs bearing a similar name or content. If you are not an independent coach, please contact us to discuss enterprise solutions for internal design, development and/or delivery for your organization.
Everyone loses when bright people play small